Introduction
The Convert Data Rule Type feature allows modelers to quickly and conveniently convert an action rule to a view rule and vice-versa while working on a data rule. This article explains how to use this feature. 
Convert Data Rule Type
1. In the Modeler, go to the target data rule. 
2. From the ribbon, select Convert to Action Rule or Convert to View Rule.

If the conversion succeeds, you will receive the following message: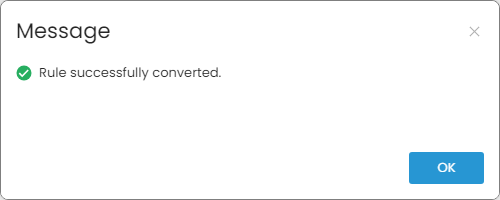 If the conversion fails, you will see a complete list of the incompatible elements. Please delete all of them from your rule to convert it successfully.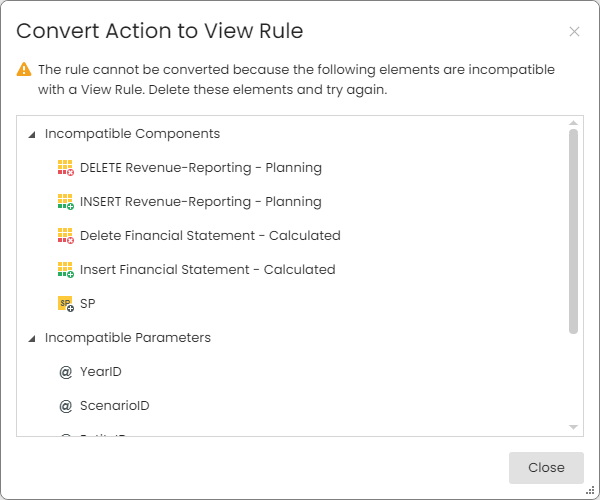 Tip: Refer to the following section for lists of the incompatible elements by conversion. 
Incompatible Elements by Conversion
Below are lists showing the incompatible elements when converting a view rule to an action rule and vice-versa.
View rule to action rule
Publish to Model 
Publish to View 
Action rule to view rule
Delete action
Insert action
SQL action
Publish to SP
Rule parameters