Author: Kepion Product Team
Introduction
You can transfer an application between environments with the backup and restore process of SQL Server. This guide will cover the backup aspect of SQL Server.
Example
Open
 SQL Server Management Studio

 
and connect to your instance of SQL Server.
Expand the Databases node, and locate the application database. The application database will have the same name as the application in Kepion.
Right click on the
application database
and choose
Tasks
->
Back Up…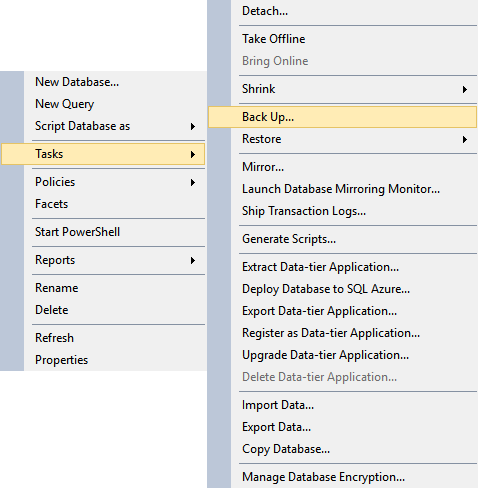 Ensure the
Backup type
is set to
Full
and
Backup component
is set to
Database
.
Click on the
Add…
button and select the location to generate the backup file. Enter the name of the application followed with a
.bak
file extension.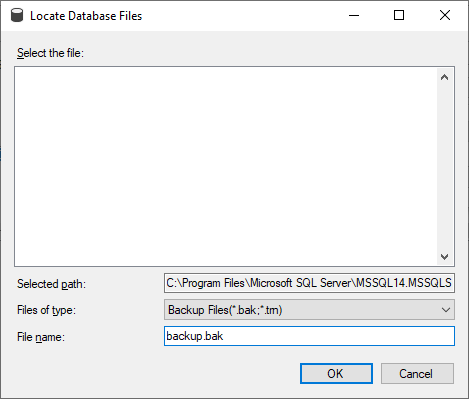 Click OK on the Locate Database Files dialog. To begin the backup, click OK on the main Back Up Database dialog. Once the backup is complete, the following dialog will appear:

Your database backup file will now be available at the specified file location.
Tip: You can choose to zip the <application_name>.bak file to minimize the size.
The back up process is now complete.