Author: Joyce Zhou
Symptom
Deployment failed at the the Process step. The error reads: "OLE DB or ODBC error: Login failed for user 'xyz'.; 28000." as shown below.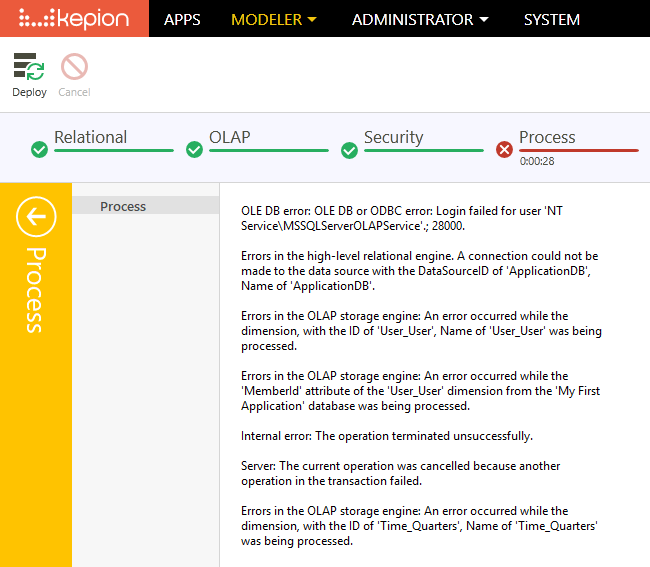 If deploying from the ADMINISTRATOR module, the error message may look like the one below: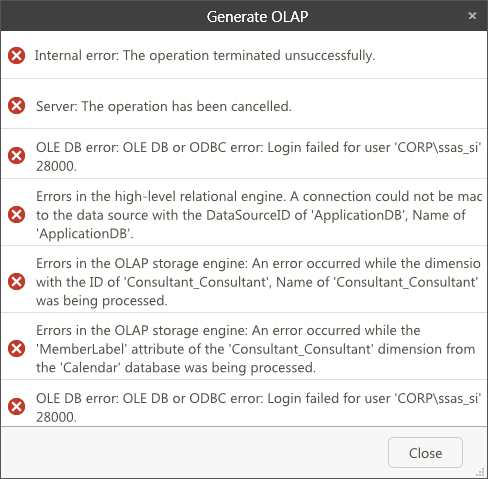 Resolution
At the Process step, the SSAS server retrieves data from the relational database. In order to do this, the SSAS SI credential has to have access to the SQL Server. If not, you will see this error. Follow these steps to resolve this issue:
Step 1. Identify the SSAS SI credential by looking at the Log On As in Services: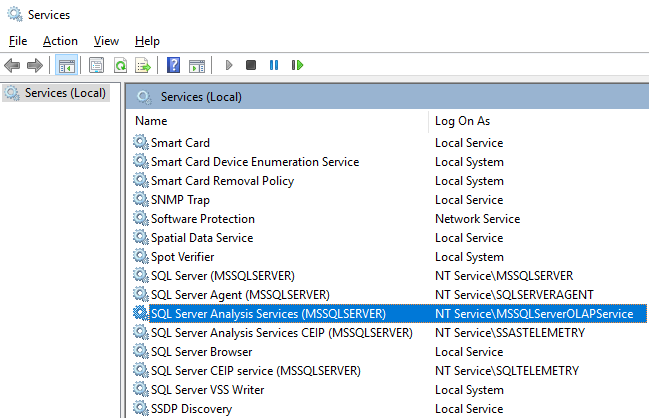 Step 2. Open SQL Server Management Studio, connect to the SQL Server, right-click the Logins folder, and select New Login...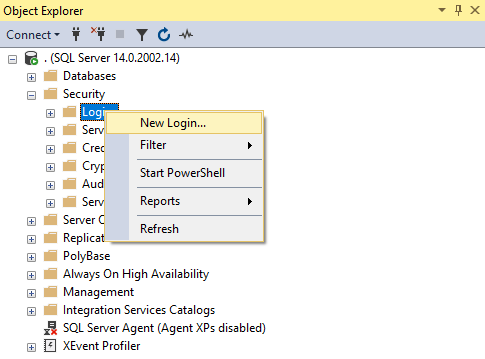 Step 3. Create a new login for the SSAS SI credential.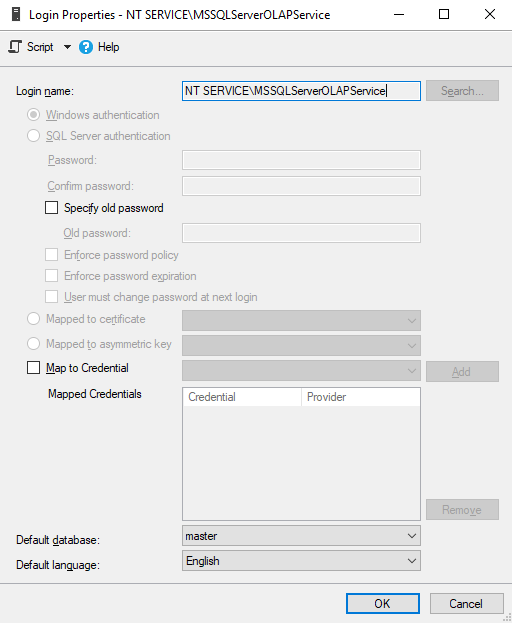 Step 4. Select Server Roles, check sysadmin, and click OK.
Step 5. Now you should be able to deploy your application successfully.