Author: Joyce Zhou
Symptom
When opening Kepion in a browser, the following error message appears: Failed to authenticate user.
Resolution
If this happens in a newly setup environment, please make sure the IIS Windows Authentication feature has been turned on.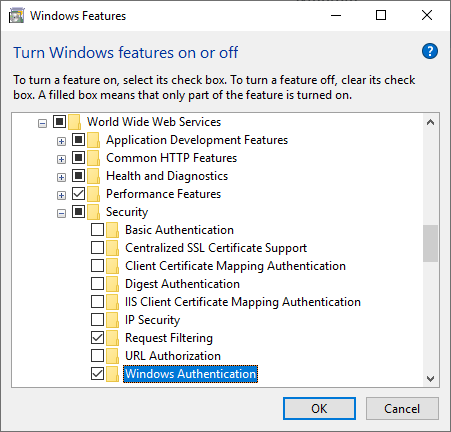 Otherwise, it may relate to an issue with the browser cache. Try clearing the cache, or using another browser to open Kepion.