Introduction
You can limit access to certain regions within the Modeler and Administrator modules with user or user-defined roles. When restrictions are applied to a user-defined role, all the users belonging to that role will inherit the restrictions.
Example
1. In the Administrator module, go to the Restriction node under User & Group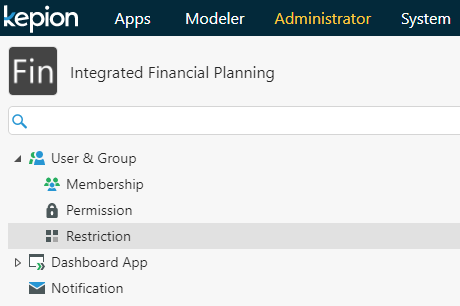 2. Click the Configure drop-down and select a user or role.
3. By default, Full Access is checked, meaning all regions are accessible. Select the Full Access box to uncheck it.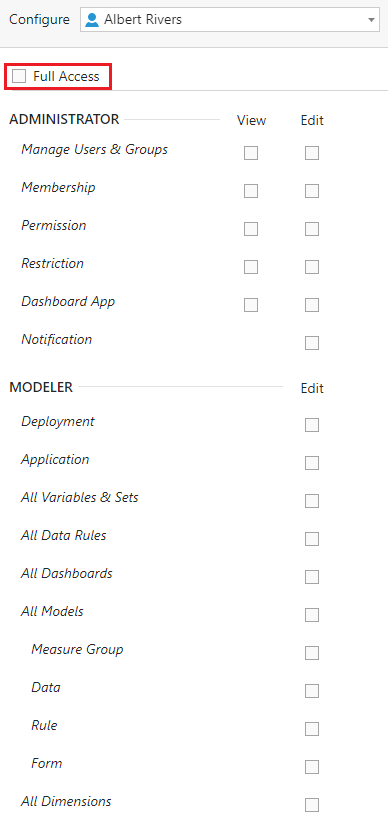 4. Select the view and edit checkboxes for specific areas of the Administrator and/or Modeler modules.
Note: If a user has View access they only have read access to System Application. If a user has Edit access, they have write access and implicitly get read access for the data. If you do not select either, the user will not have any access to the area.
5. Click Save at the top-right corner when you are done.

Now when navigating to the Modeler, the selected user will have access only to the allowed regions.