Author: Joyce Zhou
Introduction
When OLAP cube Models are created and deployed in the Kepion Modeler, they are accessible through the Excel PivotTable for analysis. In this article, we'll walk-through the steps of accessing existing cubes in your Application.
Below is a view of the existing cubes in a Sample Application:
And within each Model there's a Model Data Partition with a corresponding table in the database.
Once data is loaded into these tables, we can then perform data analysis through a PivotTable in Excel.
Connect to Database in Excel
Analysis Services connection is supported on Office Excel 2003 and above.
Step 1. Go to Data tab in Excel. Get External Data > From Other Sources > From Analysis Service.
Step 2. In pop-out window, enter your server name and click Next.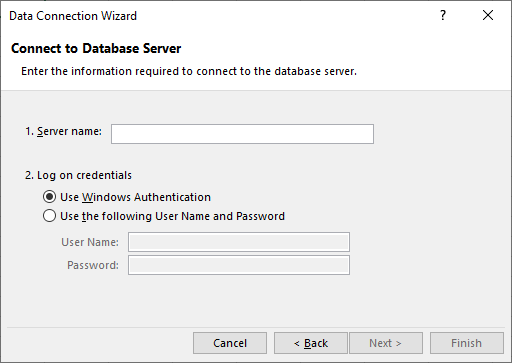 Step 3. Select the database you want to connect in drop-down list. Click Next.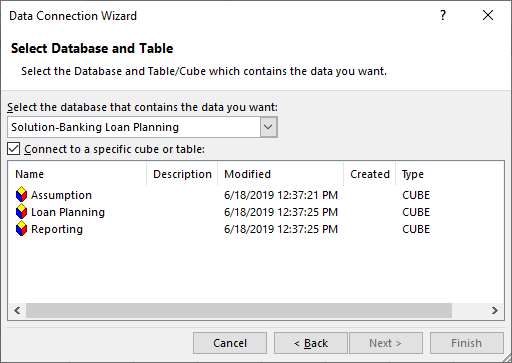 Step 4. In the last window click Finish.
Create PivotTables for Analysis
Now we can see all of the Model Dimensions, together with the Measure Group(s), in the PivotTable Field List on the right side.
Simply drag fields into form axis to create your PivotTable.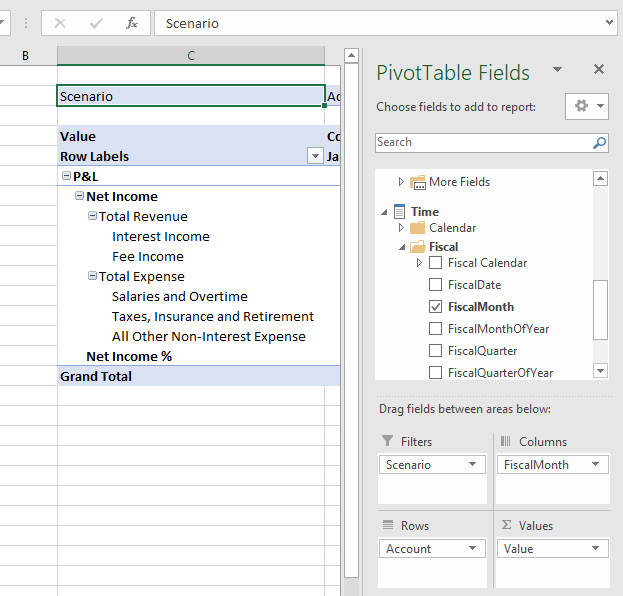 If you see an empty table even if the axis are setup correctly, refer to Why Is There No Data in my Pivot Table? for a resolution.