Introduction
You can simplify your data analysis by using the Perspectives feature. Perspectives allow you to create a more user-friendly interface for 3rd party analysis tools, such as Excel PivotTables, when connecting to your Model's data.
Example
1. Go to the Modeler, select a Model, and click Perspective.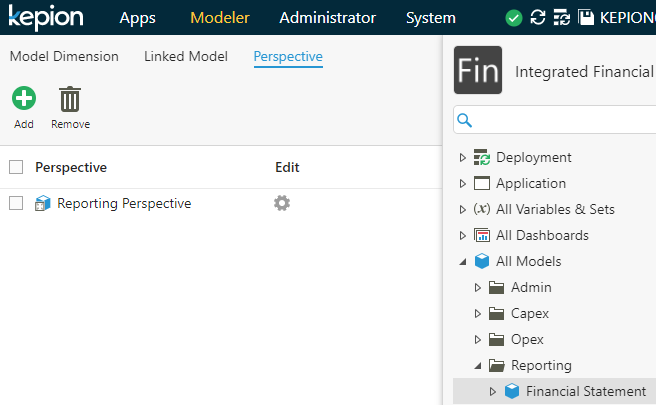 2. Click Add

.
3. Select the items you would like to show.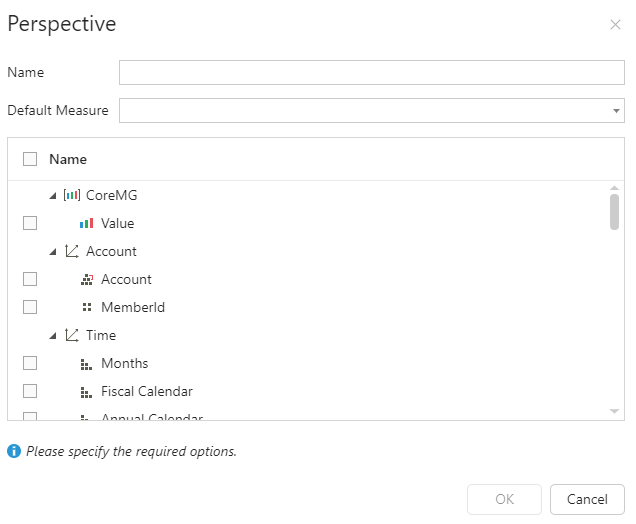 4. Click OK.
5. Save and deploy the Application.
When connecting via an Excel PivotTable, you should see the Perspective: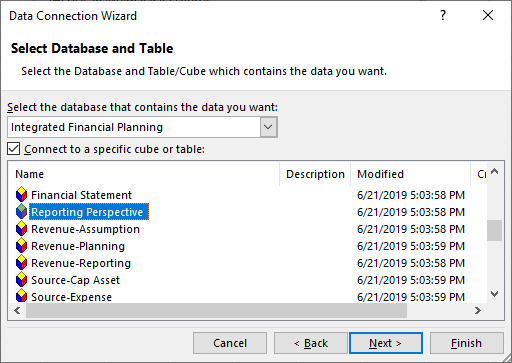 And it will show you only the fields that you would like the users to see: