Introduction
Dashboard components can be shared to specific pages by using the Make Shared feature. This feature simplifies component management, eliminating the need to create the same component on multiple pages.
Example
1. In the Dashboard Editor, right-click the target component and select Make Shared.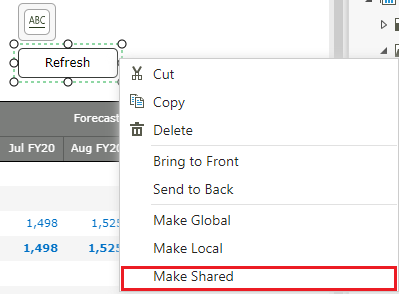 2. Select all the Dashboard pages that will have the component and click OK.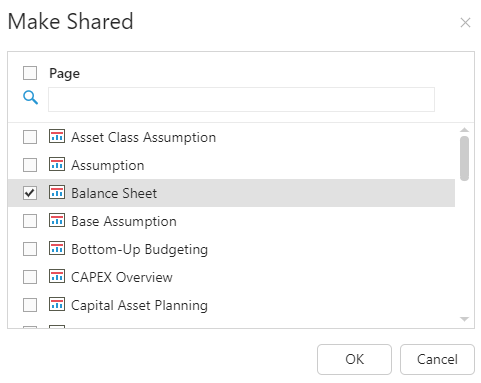 The chosen component will now appear on selected pages. Shared components will have a green outline when selected.