Introduction
Forms allow you to create and manage Key Performance Indicators (KPI). Simply go to the Form Editor in the Modeler and right-click the cell where you would like to define the KPI.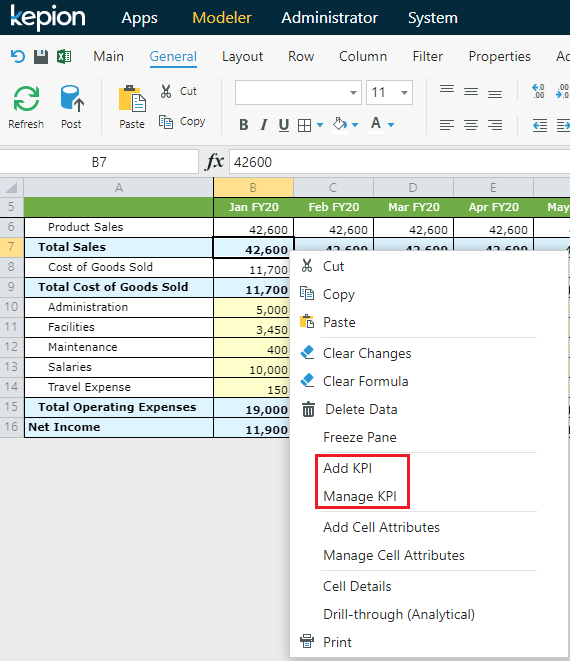 The screenshot below shows two KPI options in the menu: Add KPI and Manage KPI. Choose the first option to create a new KPI and the second option to edit an existing one.
Example
When you select Add KPI, the KPI window will appear. The KPI definition is organized into three sections:
Scope
The Scope section defines the region on the Form where the KPI definition will apply. In the example below, we want to apply this KPI definition to only the Total Cost of Goods Sold Account Member.
Tip: If you change the Form Filter to different years or scenarios, this KPI definition will still apply as long as both the Product GM % member and All Brands member appear on the Form.
You can choose to include and exclude other Dimensions and Members to narrow or widen the scope of the KPI.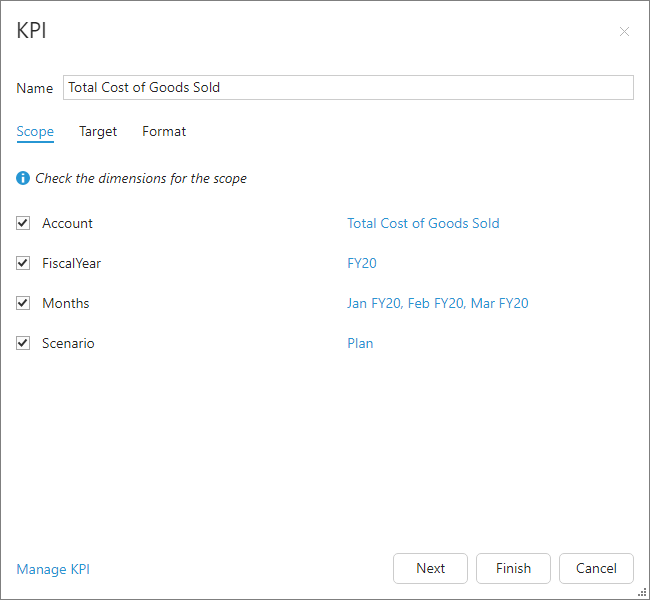 Target
In the Target section, users define target conditions for numeric and text data. The Mode drop-down allows you to switch between data types. The Add
, Remove
, and UP and DOWN buttons provides further configuration options.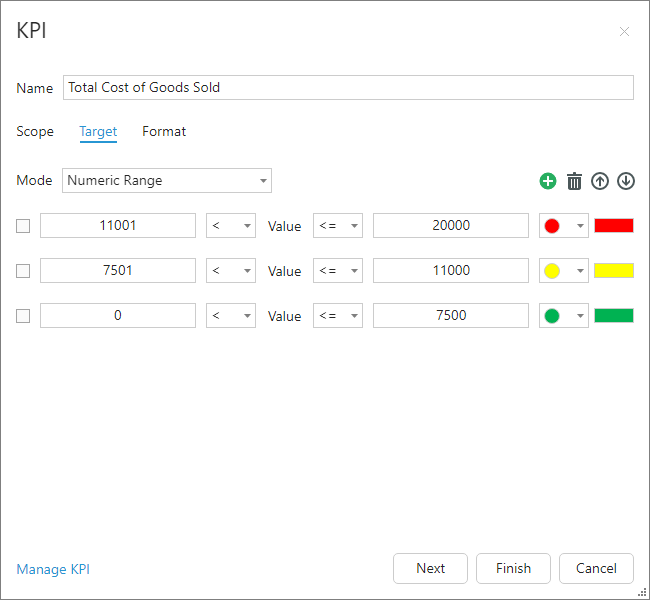 Format
Finally, the Format section is where you define how the KPI will be displayed. The options included here are different vertical and horizontal alignments, sizing of the KPI, different KPI styling, and whether to hide the cell value when the KPI is displayed in the Form.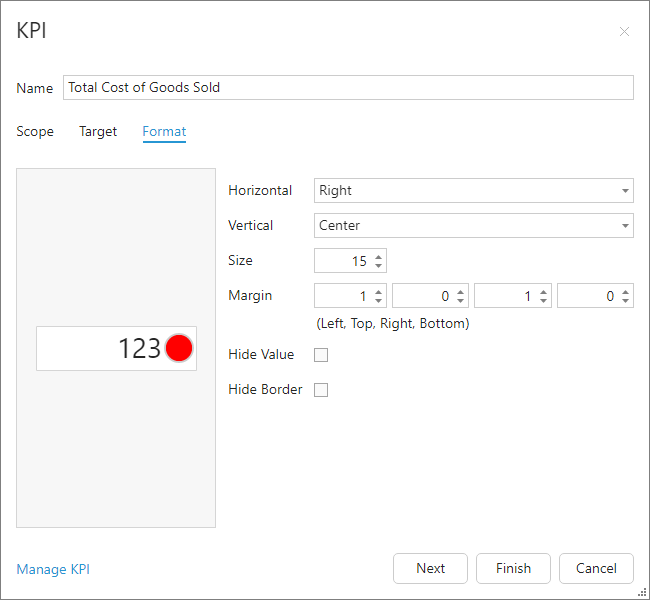 Click Finish and your KPI will be added to the Form.