Introduction
There are a number of different formatting options available for Dashboard Components. In addition to standard formatting options such as borders, font and color formatting, and hover-over options, Dashboard Components also support bulk updates. This makes it easier to create consistent styles across your dashboards.
Example
Let's say you want the text boxes to have the Text 1 design.

1. Select the component that has your desired styling and click

.

2. In the Format tab, scroll down to the Bulk Format section.
3. Select Apply bulk format to all components of the same kind from the On save drop-down menu.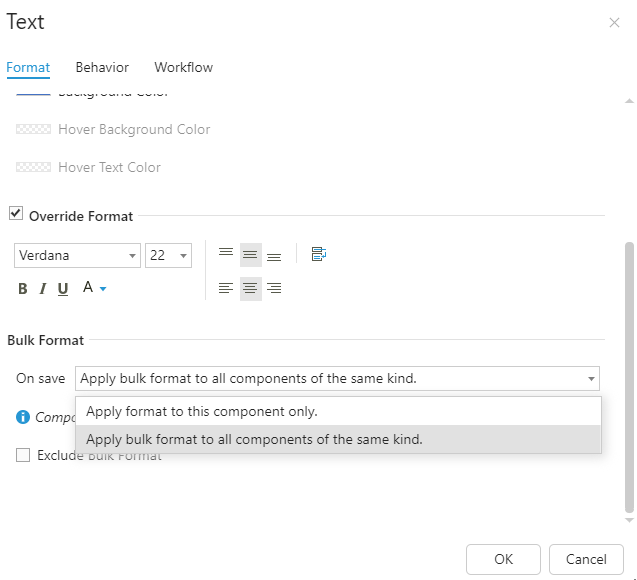 4. Click OK.
All like components will pick up the same format settings. This allows for much faster visual updates to the Dashboard. If you want a component to have unique styling, select Exclude Bulk Format. It will no longer bulk update.