Introduction
Planning Actions can be linked to Dashboard text or image components. Having these Actions directly on Dashboard pages can improve the UX, making common Actions readily and conveniently available to users.
In this article, we will show you how to link Dashboard text or image components to Planning Actions.
Example
1. Right-click anywhere on the Workspace and select Add Text or Add Image.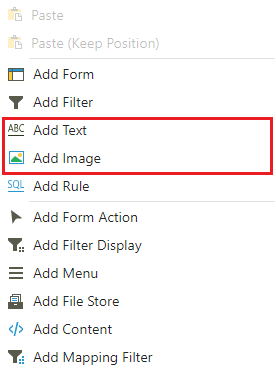 2. Enter a name for your button (e.g. Update) and click

.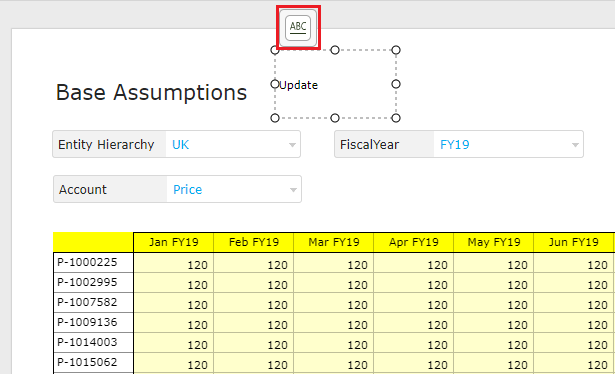 3. Go to the Behavior tab and select Action from the Type drop-down.
4. Select the desired Action performed when the component is clicked.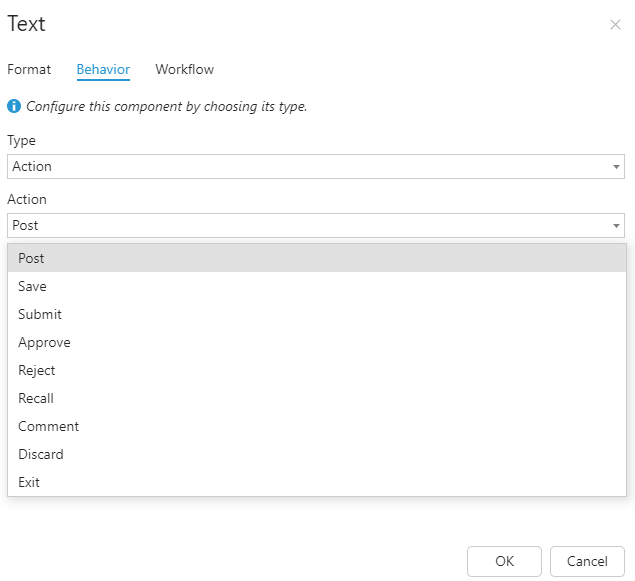 5. Click OK to link the planning action.
(Optional) In the Workflow tab, you can restrict components based on a user's available Workflow actions.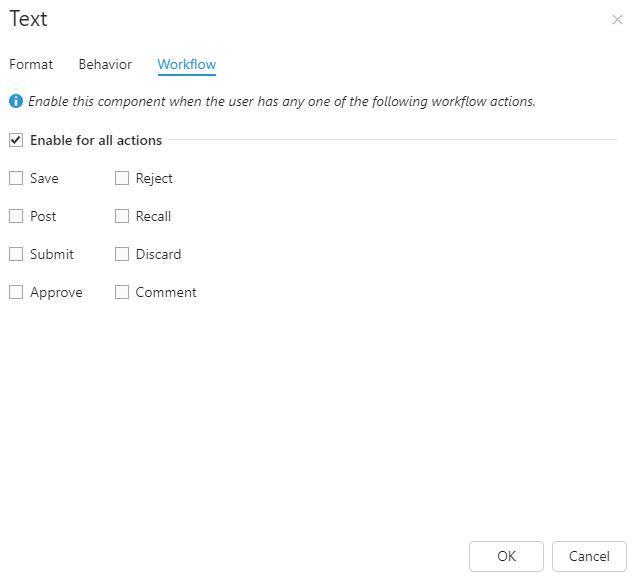 The image below shows the final product (with added formatting). Whenever a user clicks Update, newly inputted data should post to the database. You can link any desired Planning Action to a text or image component directly in a Dashboard.