Introduction
There are instances where showing the aggregated totals in a Form isn't necessary, such as when you have a row of percentage rates. In these situations, you can hide aggregated values in a Form using Cell Attributes.
Example
1. Right-click any of the cells that have a value you want to hide.
2. Select Add Cell Attributes.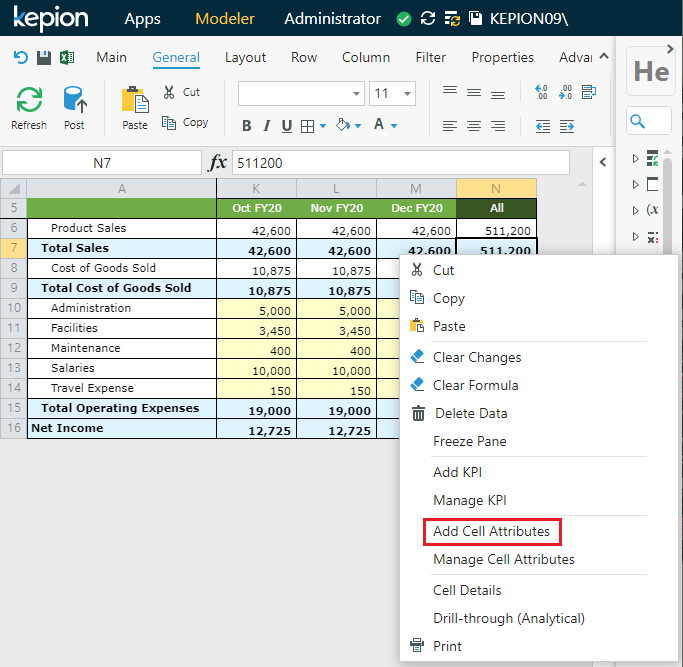 3. Enter a name for the cell attribute and define the scope of the definition.
4. Click Next.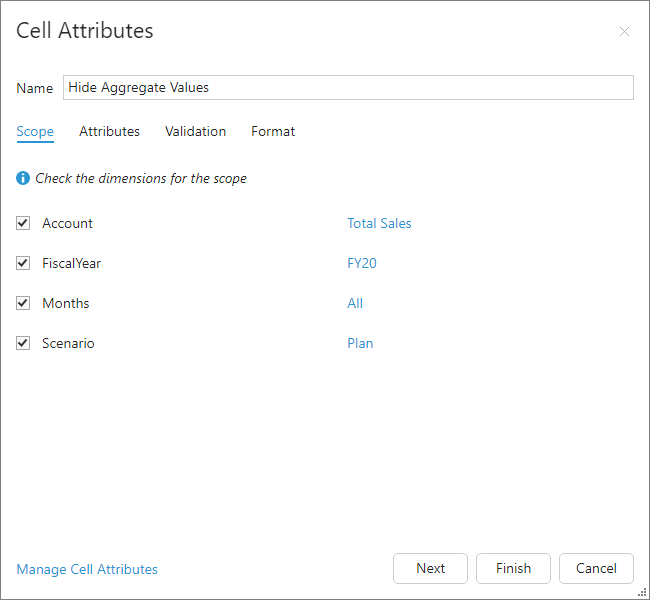 5. Go to Attributes and select Hide aggregate values.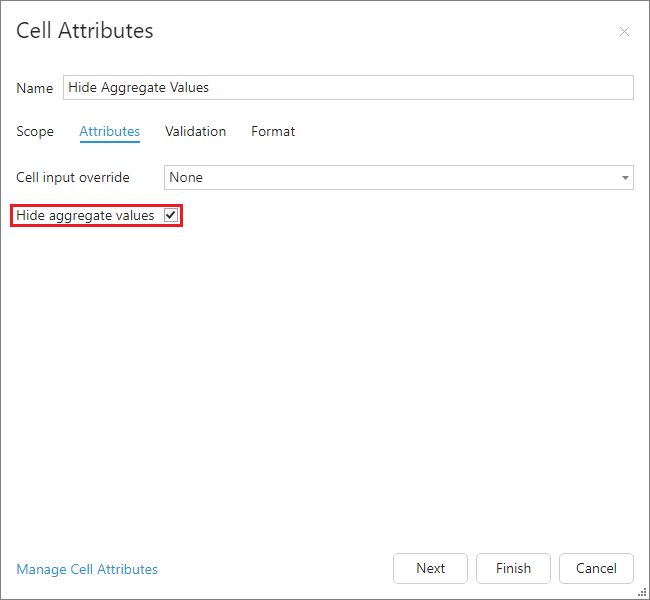 6. Click Next and continue through the other options until you are done.
Once finished, you will see the specified values are hidden: