Introduction
On any Form, users can review each user's updated inputs (color coordinated to each user), using the Review tab in the Explorer Pane.
As you can see below, the Review tab enables users to define a time range to view the right changes. You can also show or hide highlights by specific users by clicking the open or closed eye icon (
/
) beside the user's name.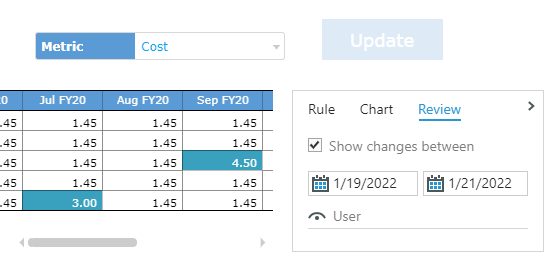 Example
1. Go to the Dashboard Editor and then your target Form.
2. Click

to configure Form settings.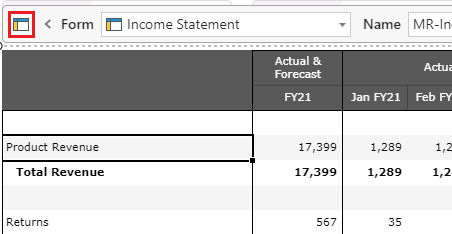 3. In the Settings tab, scroll down to the Explorer section.
4. Configure the Explorer using the following guidelines:
Explorer: Change the option to either Opened (always open next to Form) or Collapsed (expands and contracts). This cannot be set to Hide, as you won't be able to review changes.
Selected: Set the default selection as needed.
Hide tab checkboxes: The explorer pane includes three tabs: Rule, Chart, and Review. Keep Hide Review Tab unchecked if you need to allow users to review changes.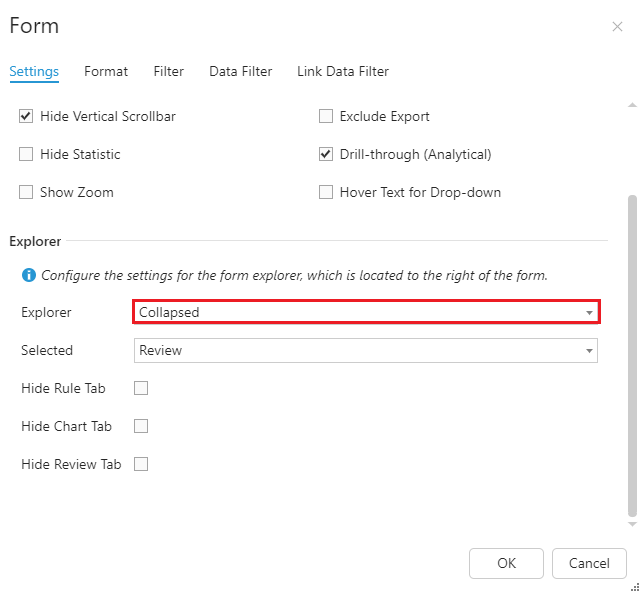 5. Click OK to save.
Users will be able to access the Review tab on your target Form via your Dashboard App.