Introduction
The Application Settings nodes are available for each of your applications. This node enables system admins to change your application's state, servers, and category.
This article covers: 
Tip: Explore other ways system admins can customize and configure their Kepion environment here. 
Navigation
You can configure settings for each application by going to the System module, expanding the Applications node, and selecting your target application. 
You will land on this page: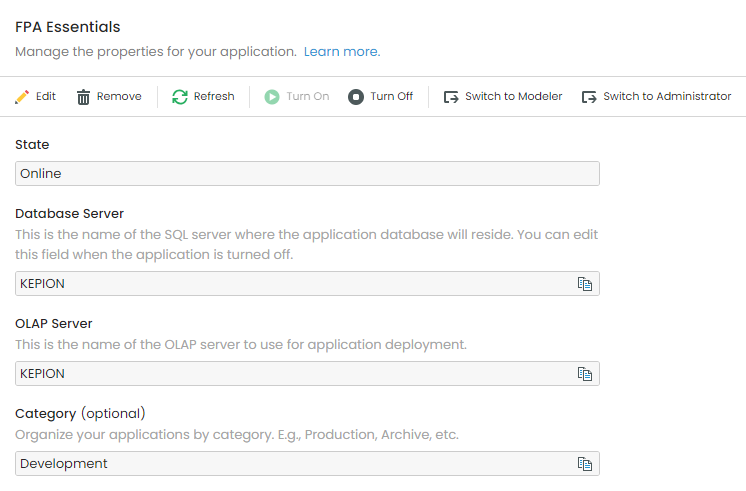 Turn on/off
Turns the application on or off, which is reflected in the State field. Applications can be online, offline, or inaccessible.
Switch to Modeler/Administrator
Switches from the System module to the Modeler module or Administrator module for the current application. 
Change database server
Note: You must turn off an application before you can change its database server. 
Enter the new name in the Database Server field to change the SQL server where the application database resides.
Change OLAP server
Enter the new name in the OLAP Server field to change the OLAP server used for the current application's deployment. 
Group applications by category
Enter a name in the Category field to organize the application in the Modeler, Administrator, and System modules, as well as in your application list. Learn more.
Resources