Introduction
App nodes are available for each app created from a dashboard. These nodes allow administrators to configure and manage an app's access, permissions, workflows, and settings.
This article covers:
Tip: Explore other ways administrators can customize and configure applications and apps here.
Navigation
Follow the instructions below to go to a Kepion App node.
1. Go to Administrator and select an application.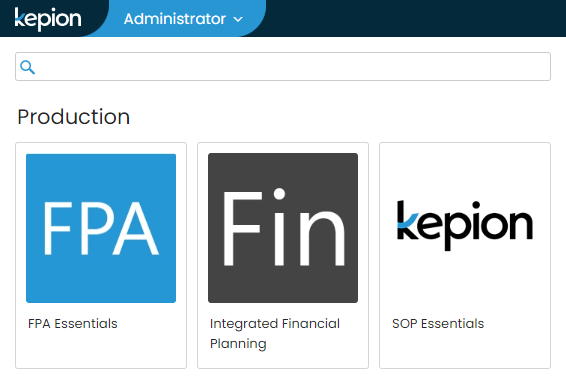 2. Expand Apps and go to an app.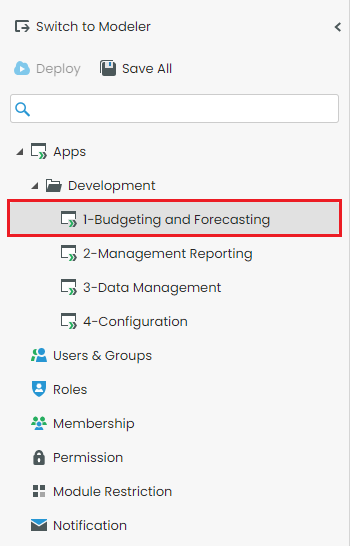 You will land on this page: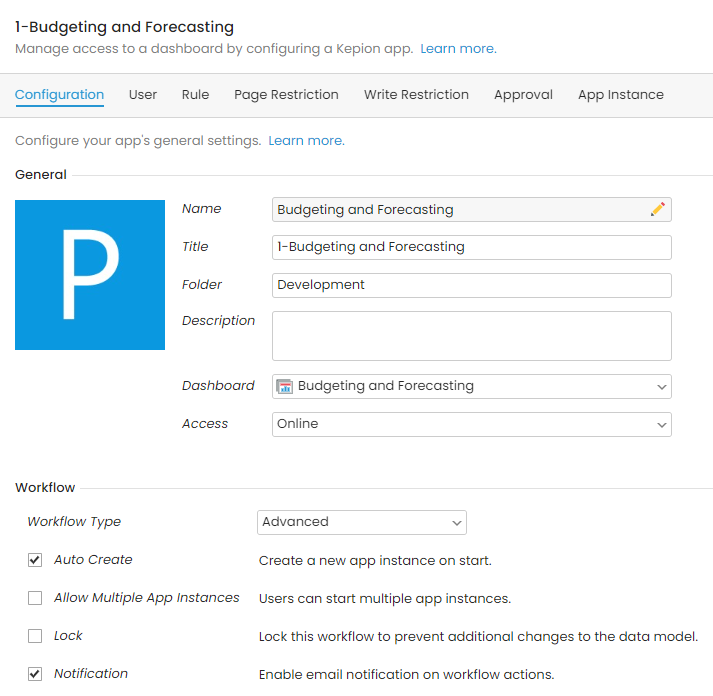 Tabs
The following table briefly explains each tab. Please explore the linked articles for more in-depth information.

Tab
Description
Configuration
Manage an app's general settings and workflow. Learn more.
User

Assign workflow roles to users and groups.

Learn more.
Rule

Manage rules associated with forms on dashboard pages and rearrange the order rules run in.

Learn more.
Page Restriction

Restrict user and group access to dashboard pages in an app

. Learn more.
Write Restriction

Restrict user input by dimension members.

Learn more.
Approval
Configure approval chains for workflows. Learn more.
App Instance

Manage app instances.

Learn more.